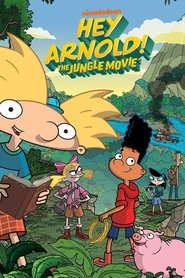 Hey Arnold! The Jungle Movie
Arnold es un chico inteligente con una cabeza en forma de balón americano que vive con sus abuelos en una ciudad multirracial y que dedica casi todo su tiempo al béisbol.
Hey Arnold!: The Jungle Movie, escrita por Craig Bartlett y Joseph Purdy, continúa la historia tras el fin de la serie original y, en esta ocasión, cuenta la historia de lo sucedido a los padres del protagonista. Además, aparecerá el villano conocido como La Sombra, un cazador de tesoros que va en busca de una reliquia sagrada.
Duration: 81 min
Quality: HD 1080pHD 720p
Release: 2017